Everbright Industrial Wire Manufactory is a China supplier involved in wire production activities from wire drawing, galvanizing, zinc coating, annealing all the way to cutting to sizes and other processing services.
To ensure the quality of our products, we use the most advanced production and test machines in China. We check both the physical and chemical properties of our products like the chemical composition, wire diameter tolerance, tensile strength, etc. Wires we offer can be wound around spools or into coils of a wide range of weight. Single coil package can reach maximum 2203LB.
Through over ten years development, we now become a manufacturer and exporter with about 200 workers and a complete production and quality control system.

Major machinery: Three continuous production line of hot dipped wire processing, Galfan wire processing and electro galvanized wire processing. With about one hundred wire drawing machines, vertical wire coiling machines.
Major products: Hot dipped galvanized wire, galvanized wire, various steel wire, zinc-aluminum alloy wire, baling wire, tie wire and various industrial wires. Wire diameters range from 1.3mm up to 8.5mm available as standard sizes while other specifications upon specific request.
Our wires are mainly used as materials for manufacture of woven meshes, welded mesh, fences, springs, wire ties, nails, gabions and various products.

We export to USA, UK, Australia, Germany, Thailand, Turkey, Singapore and many countries with good reputation. Our expertise in the wire industry is well known among our customers. You are welcome to contact us with your requirements.

We are well equipped with lab and quality control devices, we provide reliable prior and after sales services, we export in large quantity at competitive price. Welcome to visit our factory.
Factory Photo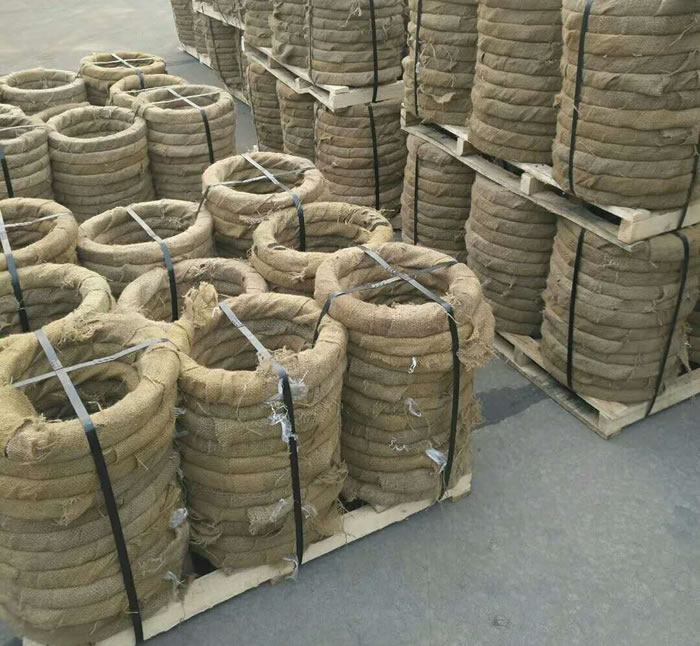 Galvanized wire 15gauge, 25kgs per coil, package with plastic film inside and hessain cloth outside, ready for shipment, (COF) to Mombasa port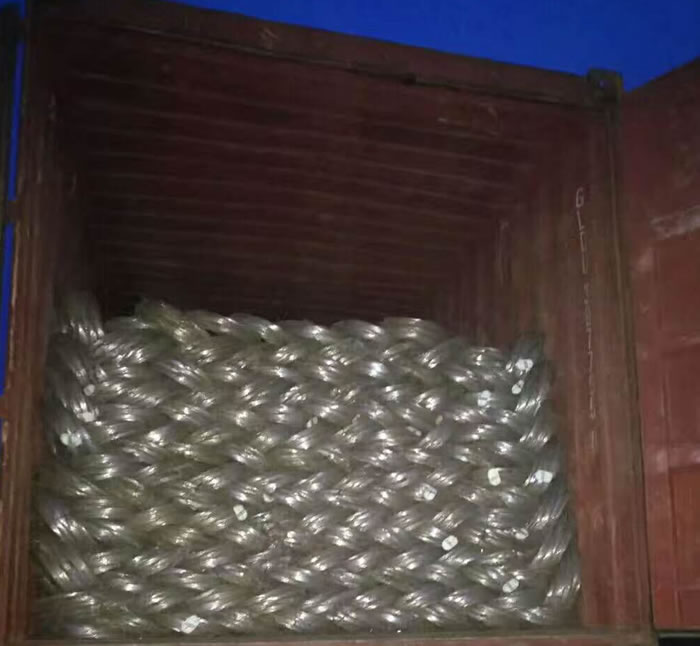 Electro galvanized wire 1.0mm, 1.5mm, 2.0mm, 2.5mm, 3.0mm, 25kg roll packing, net weight 25kg. thickness tolerance 0.02mm. Wire ready for shipment cnf Tamatave.
Factory Video

Workshop:
20# Galvanized Iron Wire for hexagonal mesh making

Packing:
BWG 12 14 16 18 hot dipped or electric galvanized iron wire made in China, for shipment

Warehouse:
2.0mm 0.2~5.0mm low carbon steel wire, galvanized