Everbright is an exporter and supplier of quality Chain Link Wire Netting for Dubai, UAE, Australia and other countries.
We have:
Complete quality control system;
Experienced technical staff;
Selected steel wire materials applied.
Weaving:
Cyclone chain linking weaving.
Fabric Top Style:
Twist, knuckle barbed, twist and knuckle.
Main Types:
Electro galvanized chain link fence ( Rolls):
2.7mm×5×5cm×1×15m
2.7mm×5×5cm×1.8×15m
3mm×5×5cm×1×15m
3mmx5x5cmx1.8x15m
Wire applied:
2.7mm Galvanized
3mm Galvanized.
Finishes:
Galvanized;
Galvanized steel pvc coated or vinyl coated.
Anti Climbing Galv. Chainlink Mesh Fence with Galvanized Barbed Wire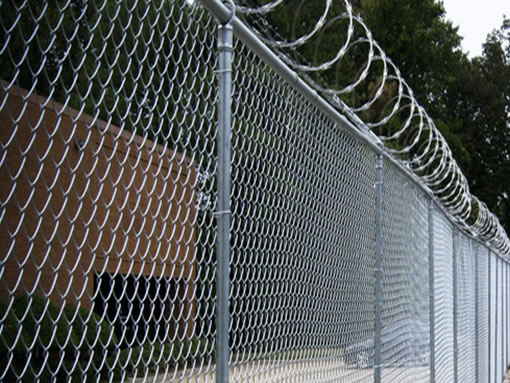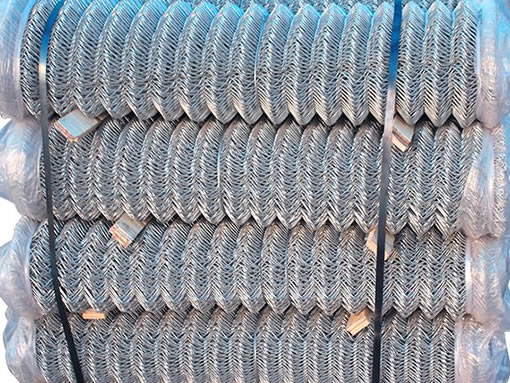 Chainlink Mesh Rolls, Opening: 50mmx50mm
Wire diameter: 2.7mm (before pvc coating), 3.00mm ( after pvc coating), 10 Gauge
Finish: Hot dip galvanized
Length of Roll: 25m
Width of the roll: 1.50m, 10m per roll
Fence posts for above barbed wire.
Fence height: 4ft.
Wire material:
The fabric is woven with 10 ga galvanised steel wire.
Wire rolls:
3mm( with PVC coating)
2,7mm( Before PVC)
Barbed Wire Concertina Coils: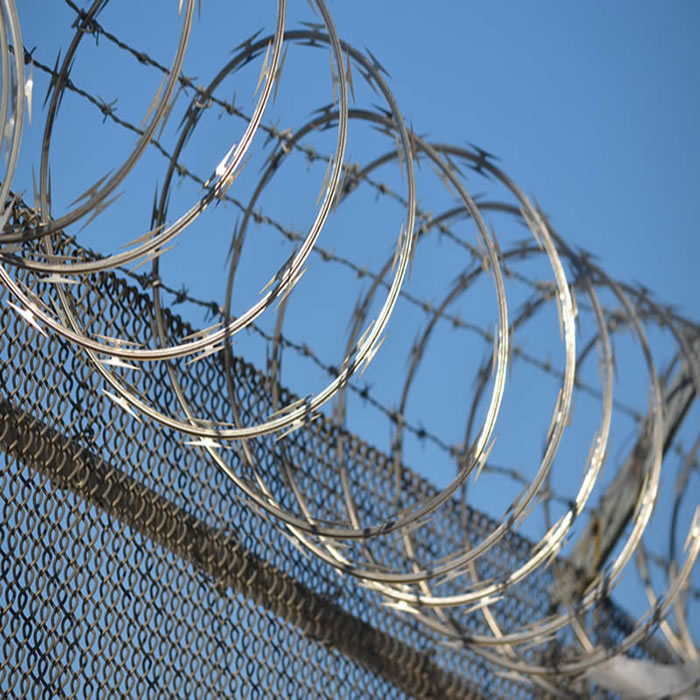 Razor Barbed Wire Coils, 700mm Coil Diameter, CBT-65 Style
Chain link fence with gates, galvanised and PVC coated
Swimming pool safety fence, black vinyl coated galv. wire diameter: 3.2 mm after coating (2.2 - 2.5 mm before vinyl or PVC coating).
Hole: 2 x 2 inch.
Fence hight: 2 m
Roll size: 2 x 20 M
Fence Posts:
Length: 2.4 M
Diameter: 2 inch
Thickness : 2.2 - 2.5 mm
3 holes (4 mm), with distance: 10, 100 & 190 cm from the top end.
Fencing Wire: Diameter 4mm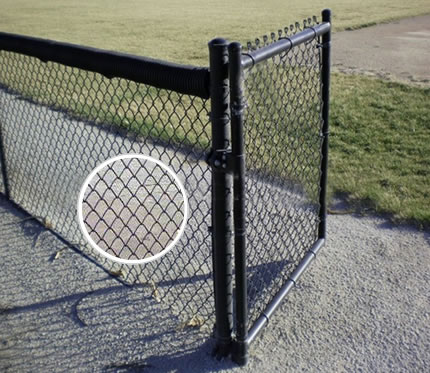 Chain Link Mesh Specifications:
Description
Opening ( mm )
Wire diameter ( mm )
Width of the roll ( m )
Length of the roll ( m )

Chain Link Wire Netting

( Galvanized )

60 mm
2 mm
2 m
15 m
70 mm
2 mm
2 m
15 m
60 mm
2.6 mm
1.5 m
15 m
70 mm
2.6 mm
1.5 m
15 m
60 mm
2.6 mm
2 m
15 m
70 mm
2.6 mm
2 m
15 m