Black annealed wire comes in the form of coil wire or cut wire. Going through the processing of annealing, the iron wire becomes soft and more flexible.

Materials: Mild steel.
Advantage: Excellent softness and flexibility compared with galvanized iron wire or plain iron wire.
Application: Mostly used in construction or daily use as binding wire or wire ties.
Sizes: Wire Gauge 8# to 22#.
Packing of Annealed Wire: According to the customers' requirements.
Black Annealed Iron Wire, Quality: SAE 1006/1008
In Coils : Black annealed iron wire BWG12, BWG14, BWG16, BWG 18, - 1kg coils package, 20 coils of 1kg for each box: Popular products Export to Brazil.

Twist Wire: Black annealed twist wire (2pcs) BWG18
Material: Black anneald wire / soft annealed iron wire
Tensile strength: 30kg-70kg/ mm2
Elongation rate: 10%-25%
Mild Steel Annealed Wire Straightening Cut - Tie Wire
Specification:
MS Binding Wire
Size: 0.5mm-6.0mm
Condition: Annealed (Soft)
Cutting length: 2 mtr (straightening)
Uses: The cut to size wire is ready for versatile binding uses efficiently.
Annealed Baling Ties
Quick link cotton baling wire ties are normally soft annealed wires with loops at ends, designed for hand tying and automatic cotton baling system.
Automatic Black Annealed Wire availble in 10, 11, and 12 gauge
Sizes:
- Wire Diameter: 3-50 mm.
- Tensile strength: 1500 - 1600 Mpa.
- Length of wire: 2300 mm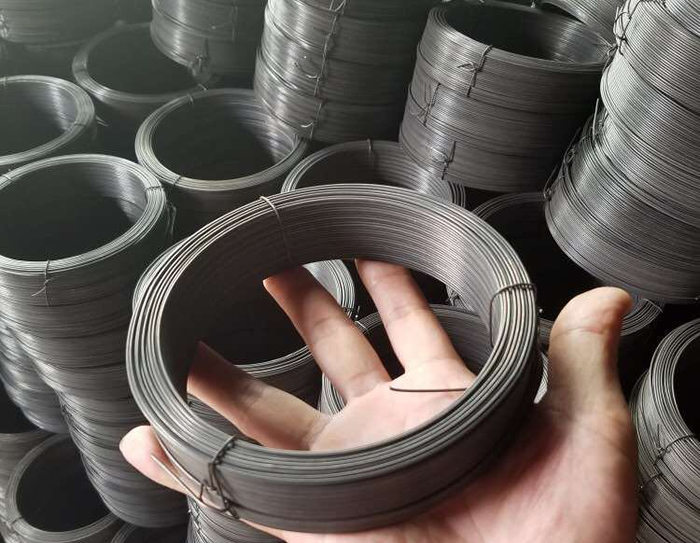 Black Annealed Galvanized Wire in Bundles, 1,27 mm (+/-0,05mm), Coils : 1 kg (+/-%5)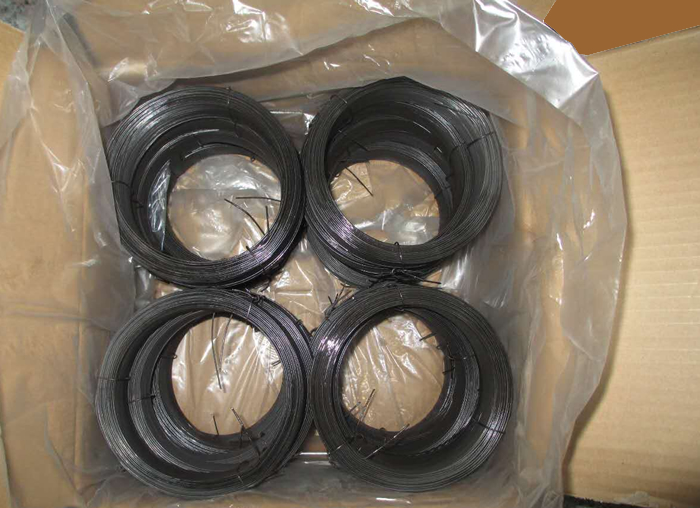 Annealed Wire for Construction Uses, Wire Diameter:1.25mm, in coils of 1kg
Annealed Looped Tie Wire
Loop tie wire is available in length from 3" to 24".
Finish: black annealed, galvanized or PVC coated.
Uses: Garden binding wire, tying cotton, plastic, paper and carton, etc.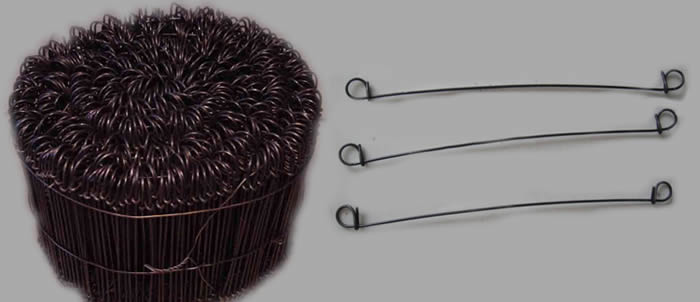 BWG 16 Wire Ties, Annealed Galvanized Finish
Black Annealed Steel Wire for Baling
Wire Gauge
SWG(mm)
BWG(mm)
Metric(mm)
8#
4.06
4.19
4.00
9#
3.66
3.76
-
10#
3.25
3.40
3.50
11#
2.95
3.05
3.00
12#
2.64
2.77
2.80
13#
2.34
2.41
2.50
14#
2.03
2.11
-
15#
1.83
1.83
1.80
16#
1.63
1.65
1.65
17#
1.42
1.47
1.40
18#
1.22
1.25
1.20
19#
1.02
1.07
1.00
20#
0.91
0.89
0.90
21#
0.81
0.813
0.80
22#
0.71
0.711
0.70