We can provide good quality loop tie wires for customers. Supplied with steel twisters.
Finishes: black annealed, copper, galvanized or PVC coated
Packing: As following or per customer's requirement.

WE ARE EXPORTING:

Loop tie wire: 1.00mmx145mm / 0.9mmx145mm in full container load
Trade term: CRF DURBAN SOUTH AFRICA.
10" Black Annealed Loop Tie Wire, diameter equal to 0.6mm to 0.8mm.
Loop tie wire, in 4.5" length, gauge 16, in 6" length gauge 16, galvanized
Packing: 4.5 inch loop tie wire packed in 8 coil bundles of 5,000pcs each, 6 inch loop tie wire packed in 8 bundles of 5,000pcs each

Double Loop Tie Wire, 150mm x 17 gauge, Black Annealed.
Packing: In bundles of 1000pcs packed into pallet boxes.
1x full 20' container load.
Loop Tie Wires for Dutch Broom binding factory:
Wires size: length 300 mm thick 1.25 mm. (metric)
Finishes:
1. Loop Tie Wires in Copper plated Steel
2. Loop Tie Wires in Galvanized Steel
3. Loop Tie Wires In Stainless Steel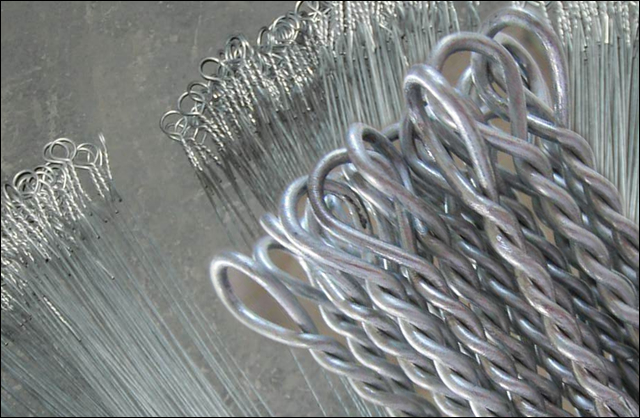 3.0mm Single Loop Bale Ties Wire for cotton and 250mm x 1.625mm, for automatic bale tie machines
Baling Tie Wire Gauge: 11G to 15 G.
European Gauge: 3.0mm or 3.2mm
Standard Length: 7ft to 24ft (custom lengths available).
Standard Bundle: 125 count or 250 count (custom counts available).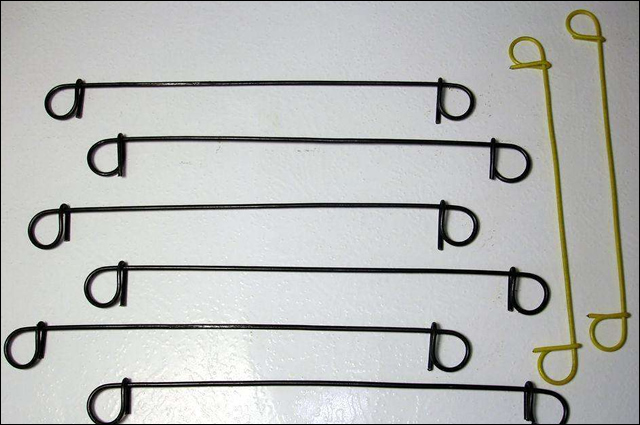 Soft Annealed Iron Wire Bar Ties: Straight Cut Wire with Double Loops, 16 Gauge wire, 8 inch length, 1000pcs Per Roll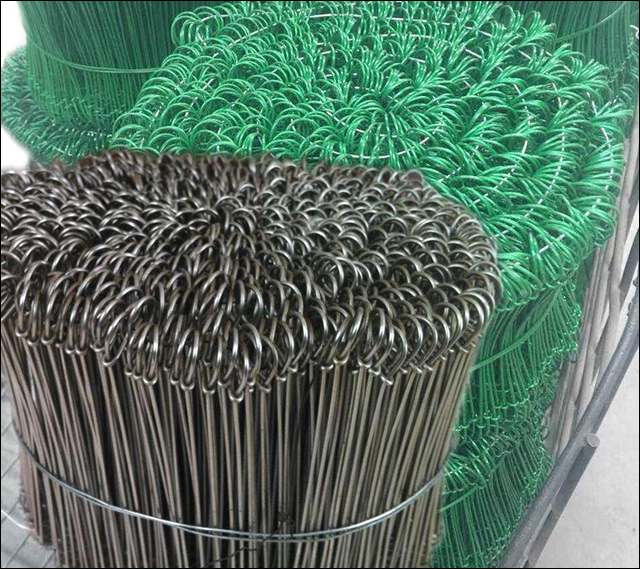 Wire Ties Double Looped, 8 inch long, 14 gauge (2500 ties/pack), pvc coated
Exported to America and Canada:
19 Gauge galvanized double loop tie wire, 6 inch length
Loop tie wires, galvanized or black annealed, PVC coated 19G, 10 inch
14 gauge 18 inch black annealed double loop tie wires
1.5mm wire diameter 5" long soft black wire loops
8" galvanized double loop steel wire ties.
9 inch 18 gauge annealed steel black double looped wire tie.
16 Gauge Annealed Steel Wire:
Rebar tie wire, double wire loop ties, in 16 gauge annealed steel
Length: 6 inch, 8 inch, 10 inch, 12 inch, 16 inch
Packing: each in bundles of 5,000 pcs

0.9 or 1mm soft black wire loops:
0.9 or 1 mm wire diameter, 5" long soft black wire loops
0.9 or 1mm soft black wire 250mm long straight cut 1 kg bundle
0.9 or 1mm soft black wire loops, packed in 5 kg coil
0.9 or 1mm soft black wire loops, packed in 25 kg coil

Galvanised 0.9 or 1mm cut and looped wire:
Galvanised 0.9 or 1mm 250mm long straight cut 1kg bundle
Galvonised 0.9 or 1mm, packed in 5kg coil
Galvonised 0.9 or 1mm wire loop ties, in 25 kg coil